Aqua Food Company Freshwater Shrimp 4.5mm Pond food Pellets For Small & Medium Pond Fish & Koi Carp - BUY 1 GET 1 FREE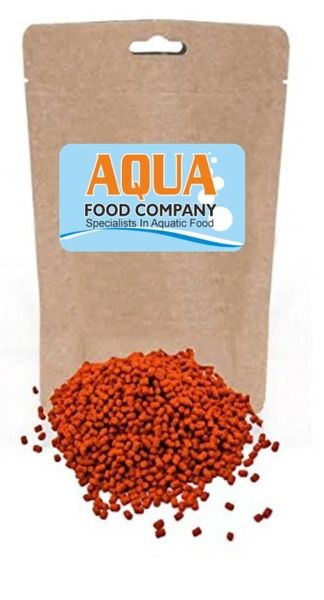 Aqua Food Company Freshwater Shrimp 4.5mm Pond food Pellets For Small & Medium Pond Fish & Koi Carp - BUY 1 GET 1 FREE
BUY 1 PACK GET 1 FREE '' FANTASTIC FISH FOOD OFFER AND WITH  FREE DELIVERY

Large 1000g Pack - High quality Orange Shrimp Sinking pond pellets food and all pond fish Variable size packs available from menu Approx 4.5mm diameter so manageable by Medium & Smaller fish Rich in vitamins and minerals with Shrimp Extracts for immune system support.

RRP £19.99 PER PACK NOW ONLY £14.99 WITH FREE DELIVERY BUY 1 GET 1 FREE

PACKED FULL OF NATURAL SHRIMP COLOURS THAT HELP TO MAINTAIN THE ORANGE COLOUR OF YOUR GOLDFISH AND KOI CARP

Popular Orange Shrimp food Pellets that are a complete and balanced food for all fresh water pond fish including Koi Carp, Goldfish and other ornamental fish.

Includes all the Healthy nutrition your Goldfish and Koi Carp need to grow . Expect healthy growth and excellent form when using these pellets on a daily basis.
Reviews