Bag Up Baits Boosted 6mm Halibut Expander Pellets BUY 2 PACKS GET 1 FREE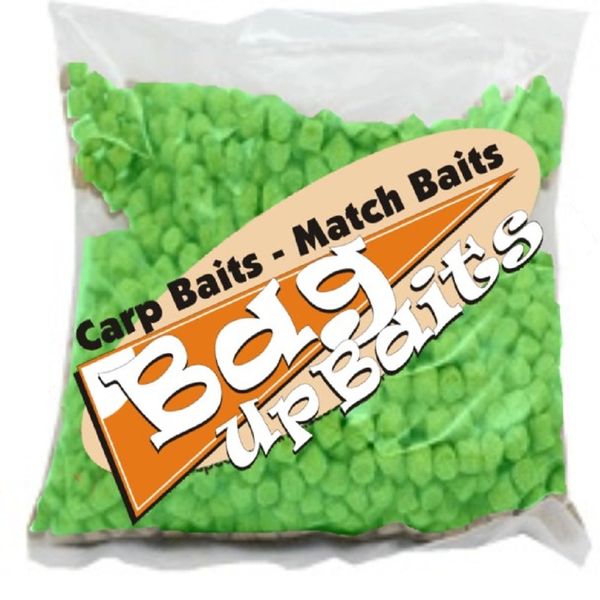 Bag Up Baits Boosted 6mm Halibut Expander Pellets BUY 2 PACKS GET 1 FREE
New Flavoured Expander Pellets 300gm Session Pack - Brilliant fishing pellets for the Hook bait and feeding when pumped
SPECIALIST BOOSTED BAITS RRP £7.99 NOW ONLY £5.99 & FREE DELIVERY

Bag Up Baits Expanders are designed to be 'pumped' or left to soak in water to create a sinking hook or feed pellet.

Quality Fresh Baits That Are Proven To Attract More Fish Than Standard Fishmeal Baits

They will all float when used straight from the bag, making them brilliant for catching fish off the top. But how do you make them sink for catching carp and big silver fish on the Pole or Feeder Expander pellet Step 1. To get the best results from our new range Expander Pellets you will need a pellet pump.Expanders pellet Step 2. Pour a handful of pellets into the pump & container, cover with water and pump until the pellets sink. Expander pellet Step 3. Drain off the water inside the pump. This will be packed with attractors so is perfect for groundbait or for soaking feed pellets. Leave your Expanders in a sealed bag for 15 mins. Expander pellet Step 4. The finished hook pellets will sink. They will be ideal for use either side hooked straight onto a pole or waggler rig, or even hair-rigged alongside a Method or groundbait feeder.

Reviews