Freeze Dried Bloodworm Bulk 1000gm Pack Tropical & Goldfish Fish Food Pellets Special Offer Fish Food Pack Ends Soon Was £ 49.99 Now Only £17.99 - BUY 1 GET 1 FREE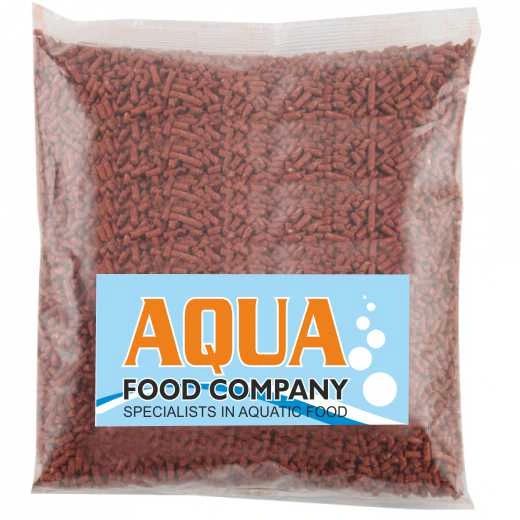 Freeze Dried Bloodworm Bulk 1000gm Pack Tropical & Goldfish Fish Food Pellets Special Offer Fish Food Pack Ends Soon Was £ 49.99 Now Only £17.99 - BUY 1 GET 1 FREE
MEGA BULK OFFER 1000GM PACK WAS £49.99 NOW ONLY £17.99 PLUS BUY 1 PACK GET 1 FREE '' OFFER ENDS SOON ''

FANTASTIC 3mm FREEZE DRIED BLOODWORM FISH FOOD OFFER BUY 1 PACK GET ANOTHER PACK FOR FREE

AND WITH  FREE DELIVERY

Great Value For Money Bloodworm Aqua Topical & Goldfish Fish sinking mini freeze dried bloodworm Food Pellets x 1 Large 1000gm Pack.

Meets all nutritional requirements for a balanced healthy diet for all Tropical Fish

Ideal for small to medium size Tropical Fish & Goldfish . Feeding guide Feed to your fish 2-3 times a day feeding only as much as they can consume within a few minutes.

RRP For this double fish food pack is £49.99 that's £4.99 per 100gm now only £24.99 for 1000gm that's only £2.49 per 100gm COMPLETE FREEZE DRIED BLOODWORM BALANCE DIET FOR ALL AQUA & GOLDFISH- Popular Micro 3mm Sinking Bloodworm Packed Pellets that provides a daily diet to meet their nutritional needs at great value.
Reviews